Good to know that 18th Century folk had a sweet tooth just like we do! …Check out these scrumptious-looking tarts!!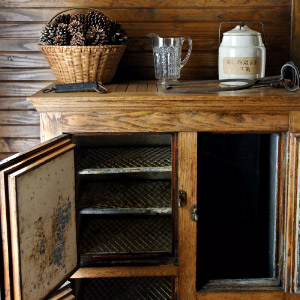 Dusty Old Thing
When it comes to eating, we've got a serious sweet tooth that has a tendency to kicks us right in the stomach with über-intense cravings…sometimes we feel like we're the only ones governed by a need to treats, so it's nice to know that even in the 1700s there were recipes around that would (and will!) satiate said hunger pangs. Let's get right to it, shall we?: strawberry tart.
Here, Ivy and John of James Townsend and Son, Inc. give us the rundown on how to make two different types of strawberry tarts – one using fresh strawberries and the other using strawberry preserves (made with a secret ingredient!). We couldn't wait to try it out, and listen, this stuff is good!!…18th century recipes may be old, but they sure knew a thing or two about making dessert!