Age really is just a number!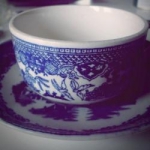 Rose Heichelbech
It's not everyday you can find someone who is ballroom dancing at age 100, let alone someone who took the hobby up in their 80s! 100-year-old dancer, John Grumbine, does just that- multiple times per week. Grumbine began dancing in earnest after his wife passed away and has been wowing everyone on the dance floor ever since! This skilled dancer even competes!
Not only does Grumbine dance every week, but he finds time to do about 3 miles on his stationary exercise bike everyday, too. In an interview for Penn Live Grumbine says that the fountain of youth is just to keep on staying active. Well, it certainly seems to be working for him! Have a look in the sweet video below, And, be sure to check out some beauty advice from 100-years-olds by clicking "Next Page" after the video!