These treasures are truly diamonds in the rough!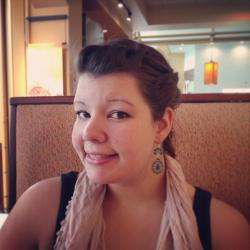 Jessica Griggs
5. Billy The Kid Photo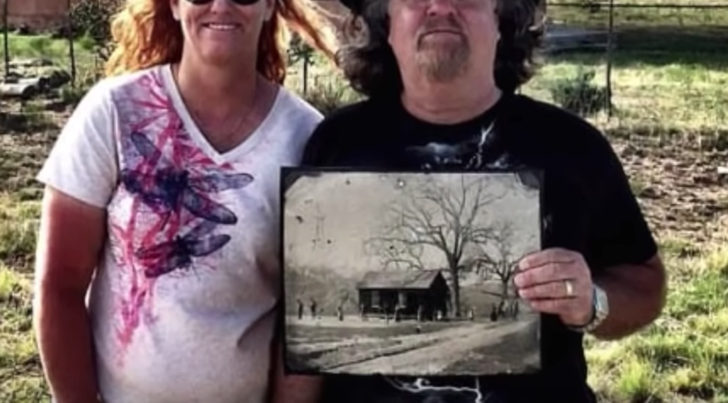 Several years ago, a man picked up an old-timey photo from an antique shop in Pasadena, California. The photo captures several people outside enjoying a leisurely game of croquet. It turns out one of the people is Billy The Kid, the infamous outlaw. After the photo was authenticated, the man found out it was worth $5 million dollars. There is only one other photo of Billy The Kid, and this photo captures not only Billy but other members of his gang as well.
4. Declaration Of Independence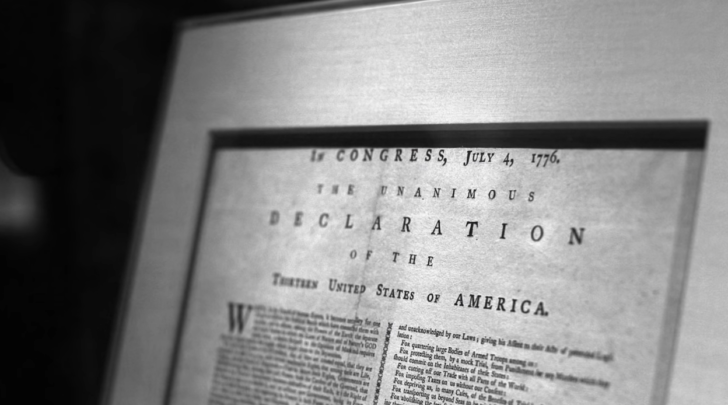 This rare, 184-year-old copy of the Declaration Of Independence was found at a thrift shop in Tennessee by Michael Sparks. He paid $2.64 for the piece. Experts value the copy at over $200,000. It was one of only 200 copies commissioned by John Quincy Adams. Michael ended up selling the painting at an auction for $477,000!
3. John Constable Painting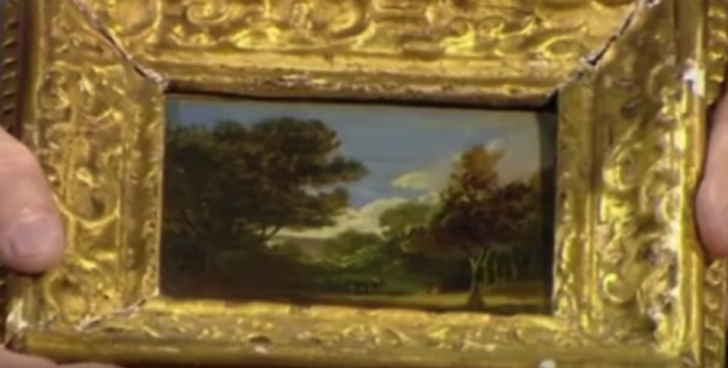 This tiny painting found at a thrift store was found to be a John Constable original, worth around $400,000. The painting itself is only about the size of a postcard. The buyer originally purchased the painting for about $75. When he was cleaning out his house, he decided to give the small painting to his son, who then discovered a faint signature on the back. After enlisting the help of a few art experts, they discovered it was indeed an original.
2. Vince Lombardi Sweater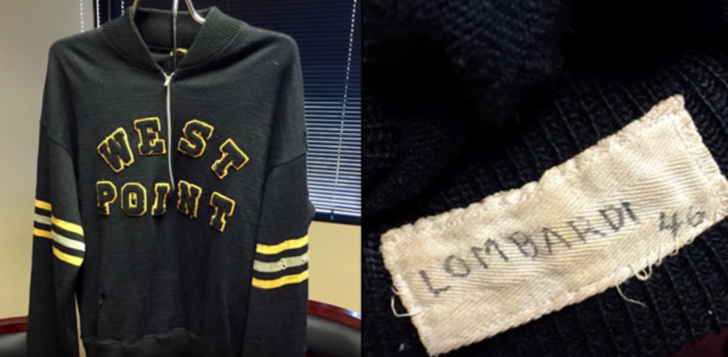 This sweater was originally purchased for 58 cents at Goodwill and sold at an auction for $43,000. The sweater had a tag on the inside with Lombardi written on it. It turns out the sweater belonged to none other than Vince Lombardi, who coached at West Point from 1949 to 1953.
1. Diamond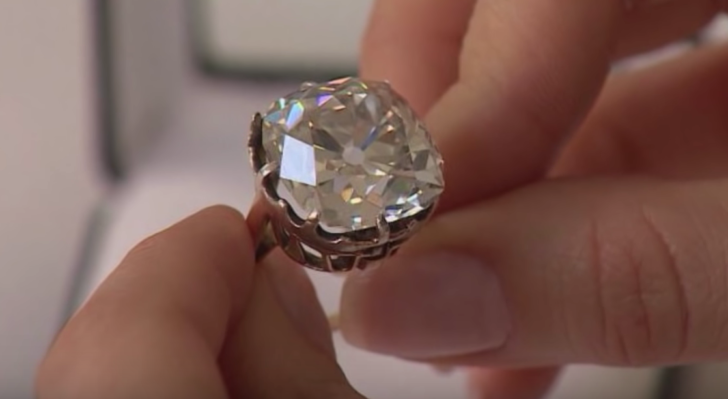 A woman found a gaudy ring at a yard sale some 30 years ago in West London. She thought for sure it was costume jewelry. She bought the ring for 10£, that's about $13. The diamond is now being auctioned off by Sotheby's and is expected to be sold for around half a million dollars. The buyer wore it almost daily for years, never knowing what she had. In reality, it was a 26 karat, pillow diamond from the 1900s.